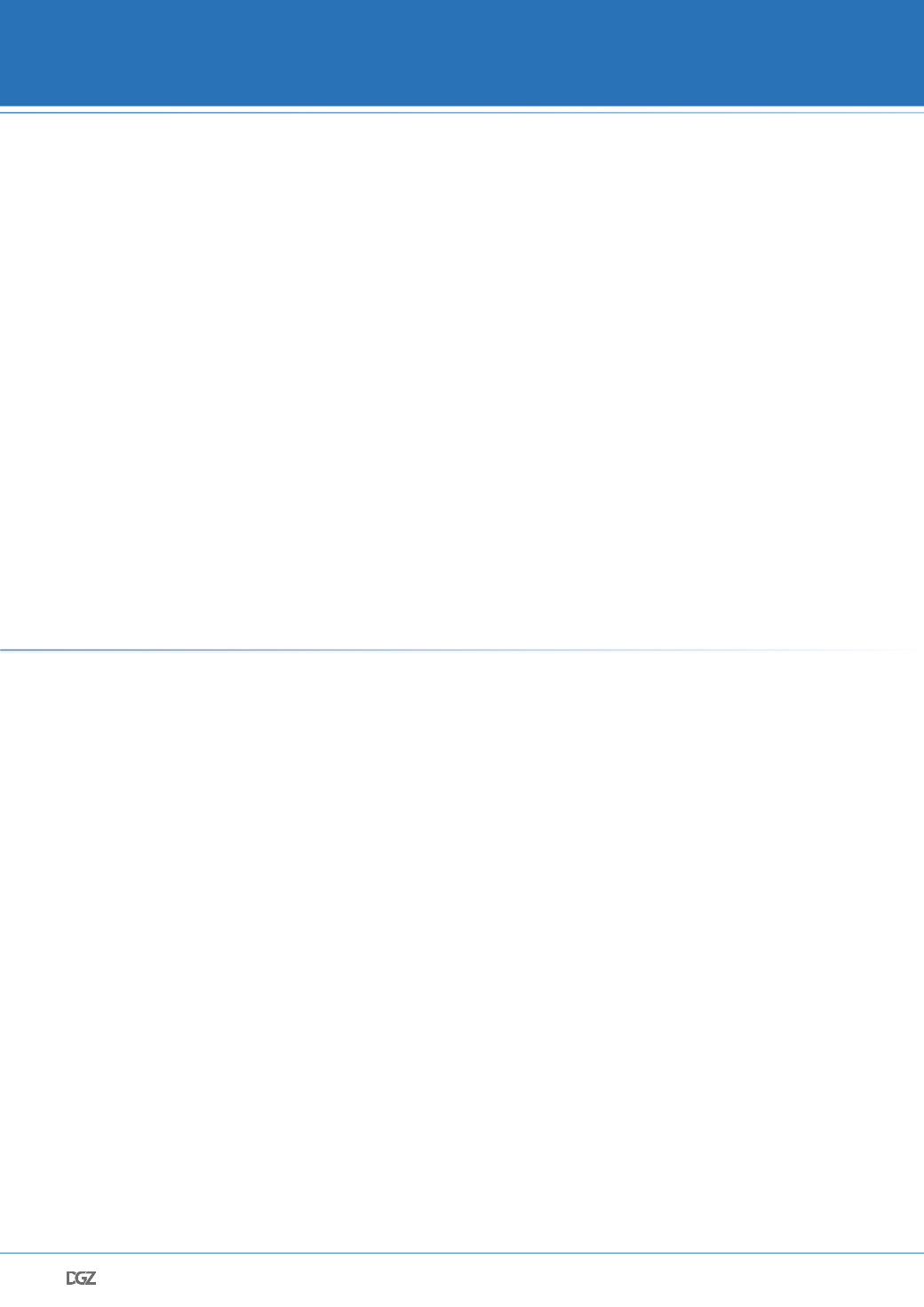 Cell News 01/2018
The German Society for Cell Biology offers a research award
named after Walther Flemming, one of the pioneers of cell
biological research. In 1875 he provided us with a detailed
description of processes during cell division, which he named
The Walther Flemming Award is awarded annually for out-
standing scientific merits from all fields of cell biological
research. Eligible are researchers up to an age of 38 years. The
award consists of a prize money of EUR 2000 and is sponsored
by the European Journal of Cell Biology.
Applications have to consist of a cover letter, a CV and a list
of publications. The subject of the application should relate to
one distinct field of research. In addition, a short summary of
the work and a compelling description of the importance of
the work for cell biology should be presented.
Both individual applications and nominations are accepted.
Applications will be reviewed by an independent commission of
the DGZ. The award ceremony takes place at the DGZ Interna-
tional Meeting which will be held on September 17-19, 2018
Please send your application by e-mail (and in parallel one
hard copy by mail) to the DGZ office:
Deutsche Gesellschaft für Zellbiologie e.V. (DGZ)
Sekretariat, z.H. Frau Reichel-Klingmann
c/o Deutsches Krebsforschungszentrum
69120 Heidelberg, Germany
Deadline for applications:
June 30, 2018
The German Society for Cell Biology (DGZ) and Nikon GmbH,
Mikroskope offer a "Nikon Young Scientist Award of the
German Society for Cell Biology" for PhD students or young
postdocs (within 3 years after graduating).
The award comprises a prize money of EUR 1500, sponsored by
Candidates are invited to apply for the prize by themselves or
may be suggested by others.
DGZ membership is required.
Applications have to consist of a cover letter, a CV and PDF-
files of publications that document the work of the applicant.
Applications will be reviewed by an independent commission of
the DGZ. The award ceremony takes place at the DGZ Interna-
tional Meeting which will be held on September 17-19, 2018
Please send your application by e-mail (and in parallel one
hard copy by mail) to the DGZ office:
Deutsche Gesellschaft für Zellbiologie e.V. (DGZ)
Sekretariat, z.H. Frau Reichel-Klingmann
c/o Deutsches Krebsforschungszentrum
69120 Heidelberg, Germany
Deadline for applications:
June 30, 2018
WALTHER FLEMMING AWARD 2018
NIKON YOUNG SCIENTIST AWARD OF THE DGZ 2018