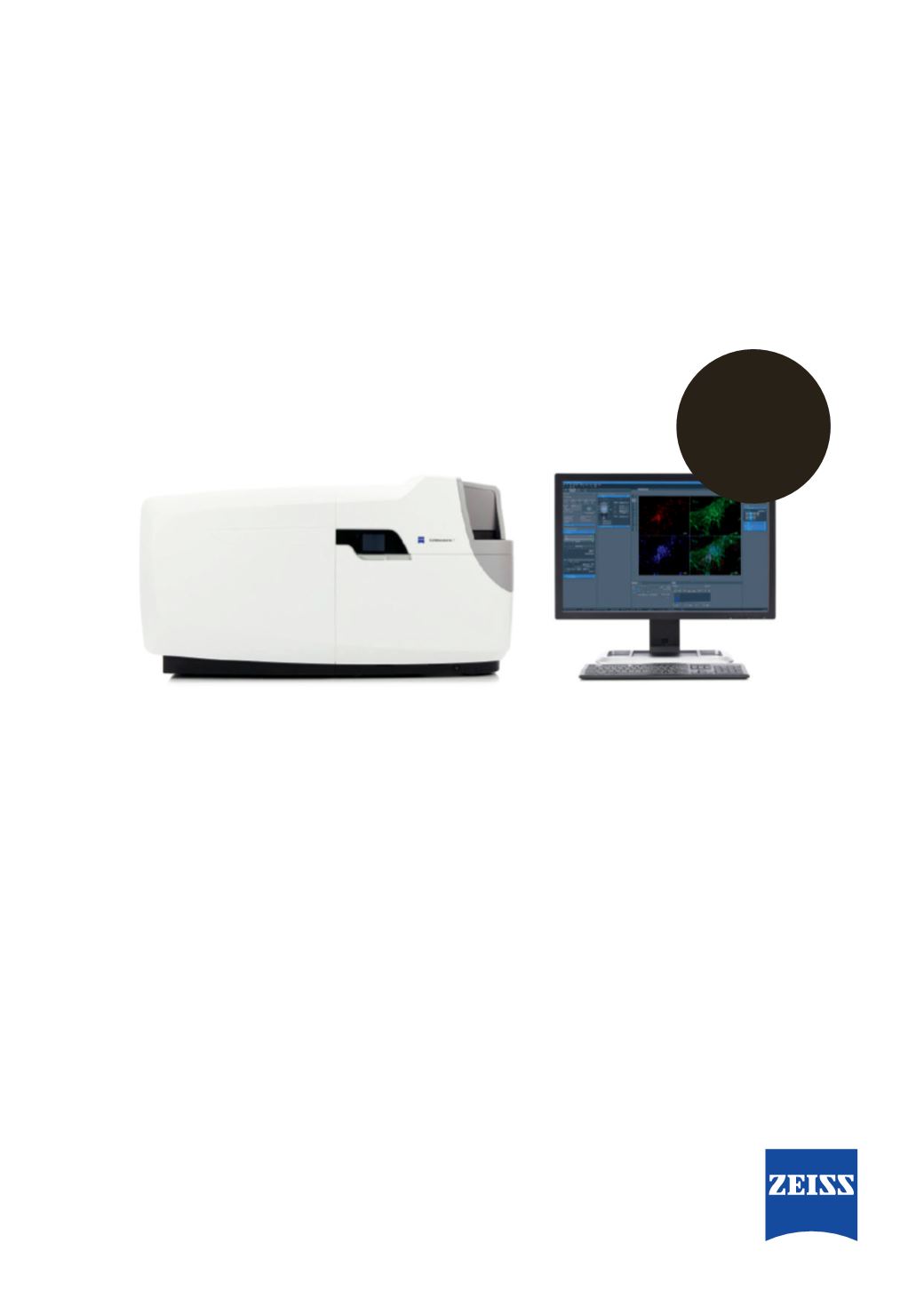 Your automated platform for live cell imaging
Imagine the ease of use and automation of a boxed microscope – combined
with the image quality and flexibility of a classical research microscope.
Imagine this system calibrates itself, detects and focusses your samples and
adaptive optics adjust themselves automatically. ZEISS Celldiscoverer 7 is your
reliable automated research platform. No matter if you work with 2D or 3D
cell culture, tissue sections or small model organisms. With Celldiscoverer 7
you increase the efficiency of your research. You acquire better data in a
Adding efficiency
to your fluorescence
imaging.
More
Information at
DGZ Spring
Meeting