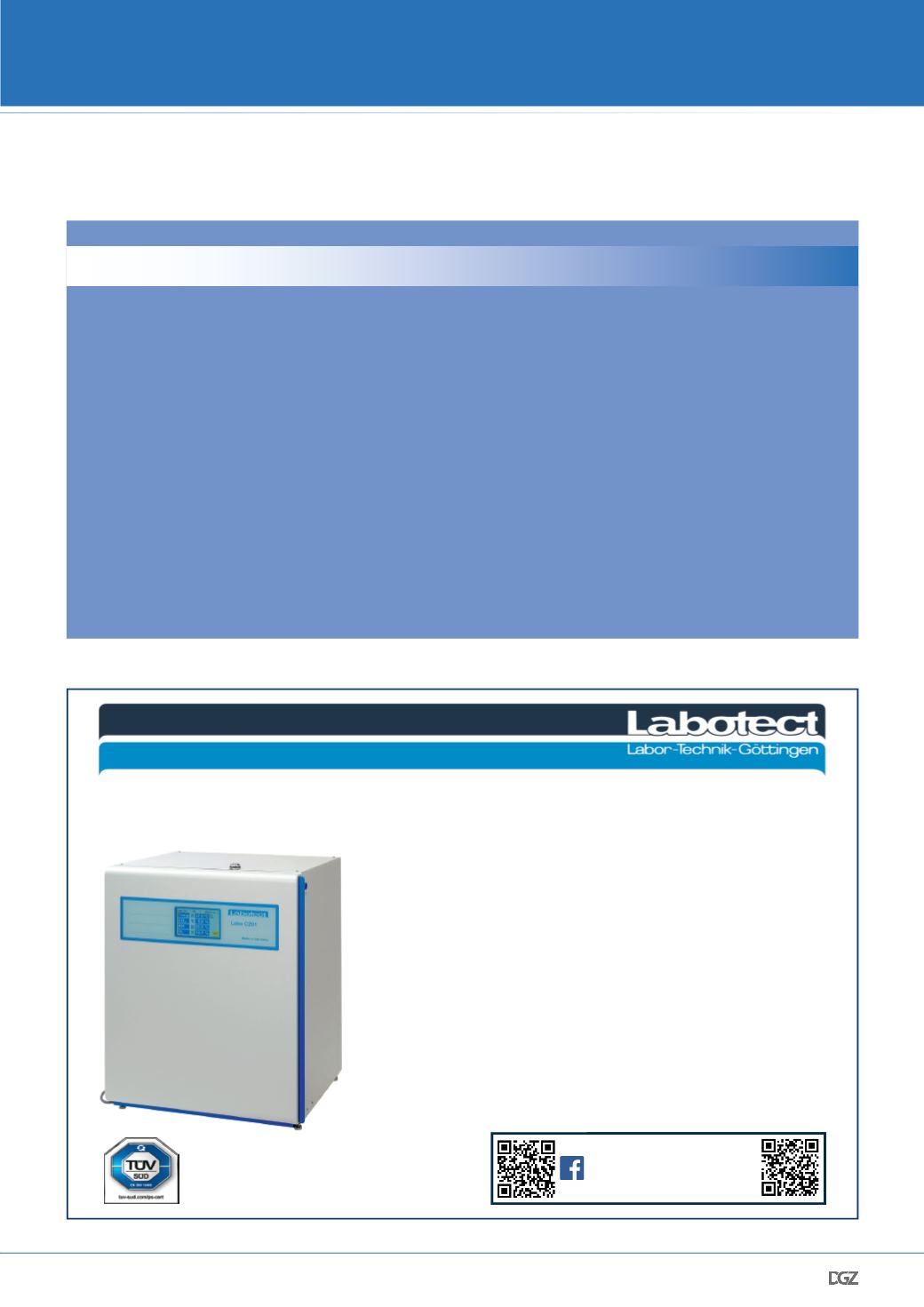 Cell News 03&04/2017
DGZ YOUNG SCIENTISTS´ FORUM 2018 BERLIN
Topics:
Session I: Homeostasis and Adaptation: How Cells and
Compartments Change whilst Maintaining their Identity
Session II: Cell Shape in Space and Time
Session III: Bottom up Synthetic Biology
Session IV: Dynamic Cytoskeletal Systems
Session V: Quantitative Imaging of Development
Guidelines for abstract submission
• Deadline for abstract submission: January 15, 2018
• Maximum number of characters:
2000 characters including spaces
• No pictures, photos or images
• Please check spelling and grammar carefully.
All abstracts will be published as submitted
• The abstract booklet will be provided online and in a
Short talks will be granted to the authors of outstand-
ing abstracts. If you are granted a short talk, you will be
notified by the workshop organisers in early January 2018.
If your abstract has been selected for poster presentation,
please prepare a poster size DIN A0, portrait format.
Information, registration and abstract submission:
/
Uniform growth conditions and contamination control for less sample variation
Quality - Made in Germany
The new large capacity Labo C201 - 200l CO incubator
Every Labotect CO Incubator needs to pass an individual
2
cell growth-test prior to delivery
Fast recovery of critical
growth parameters
Direct heat
Active sterile humidity
Dual beam IR sensor
P3 particulate filter
On-demand UV
decontamination
7″ touchscreen
Visual data monitoring
Access port
Easy-to-clean