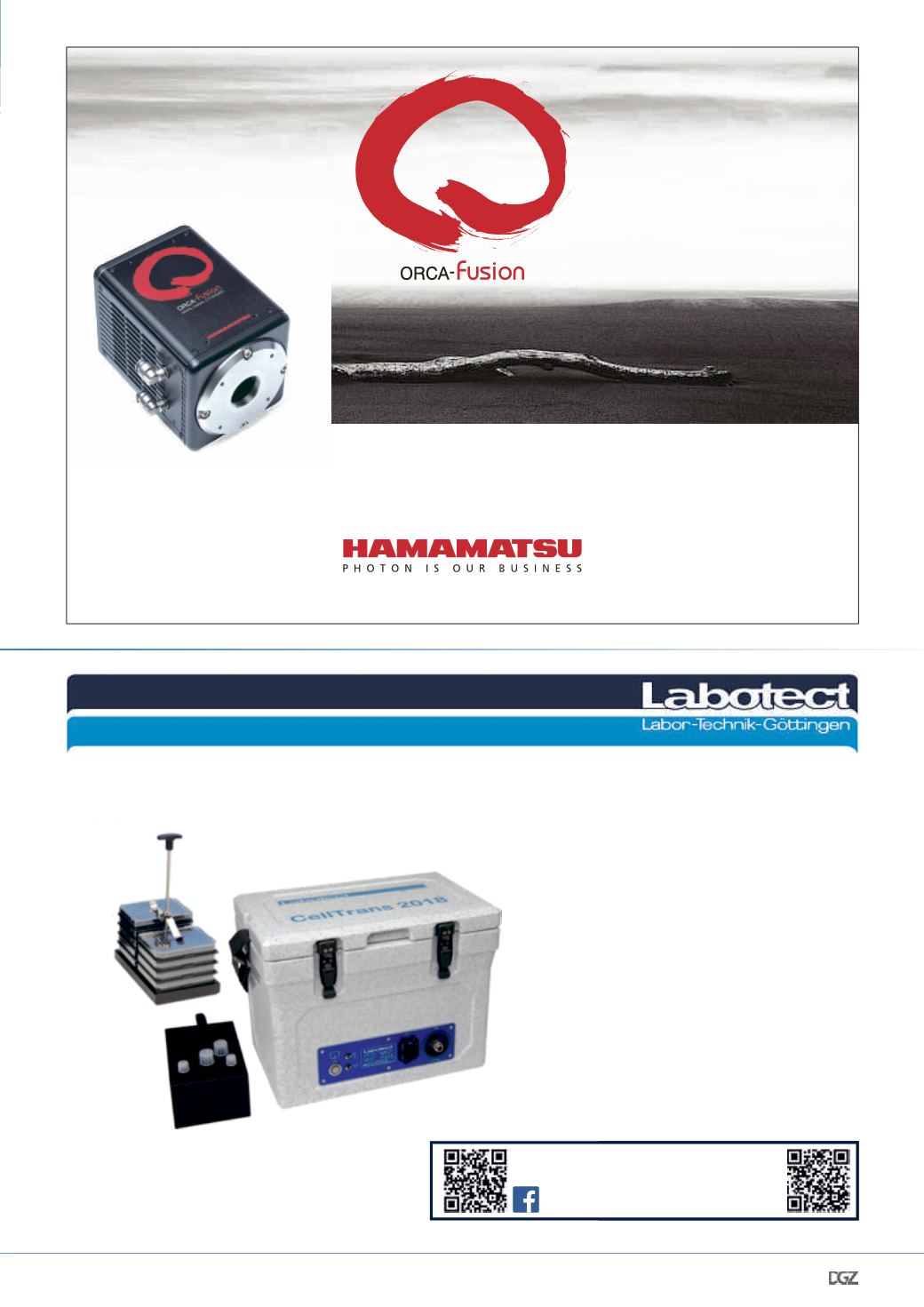 Cell News 04/2018
Quality - Made in Germany
Please contact us for more information.
Secure transport of cells
Factory-aligned parameters: 37 °C
and 5 % CO (different parameters
2
upon request)
Operation at 12 V car voltage
possible
Easy handling and cleaning
CO connection via quick coupling
2
Use of different heating blocks
You first choice for transport of cell material!
A sample emitting only a whisper of light
… a scientific CMOS camera so quiet it can detect it.